Ulysses, KS — An infuriating and heart-breaking video was posted to social media recently of a family's beloved pet deer, Faline, named after the Disney Bambi character, was gunned down in front of them — for being illegal.
In Kansas, keeping wild animals as pets is illegal.
However, it wasn't like Kim Mcgaughey and her family lived in the city and had some tiger in their apartment. No, the Mcgaugheys live on a farm and the deer wasn't stolen from the wild and brought to their home. Instead, the family nursed Faline back to health after she showed up at their farm with a broken leg.
Only after Faline refused to leave did the family start feeding her.
After that, the deer quickly became a part of the family. She would often times go inside the home and sleep in Kim's room.
"She would get on the bed and stand like she owned the place," said Taryn Mcgaughey, a fashion, fitness and glamour model.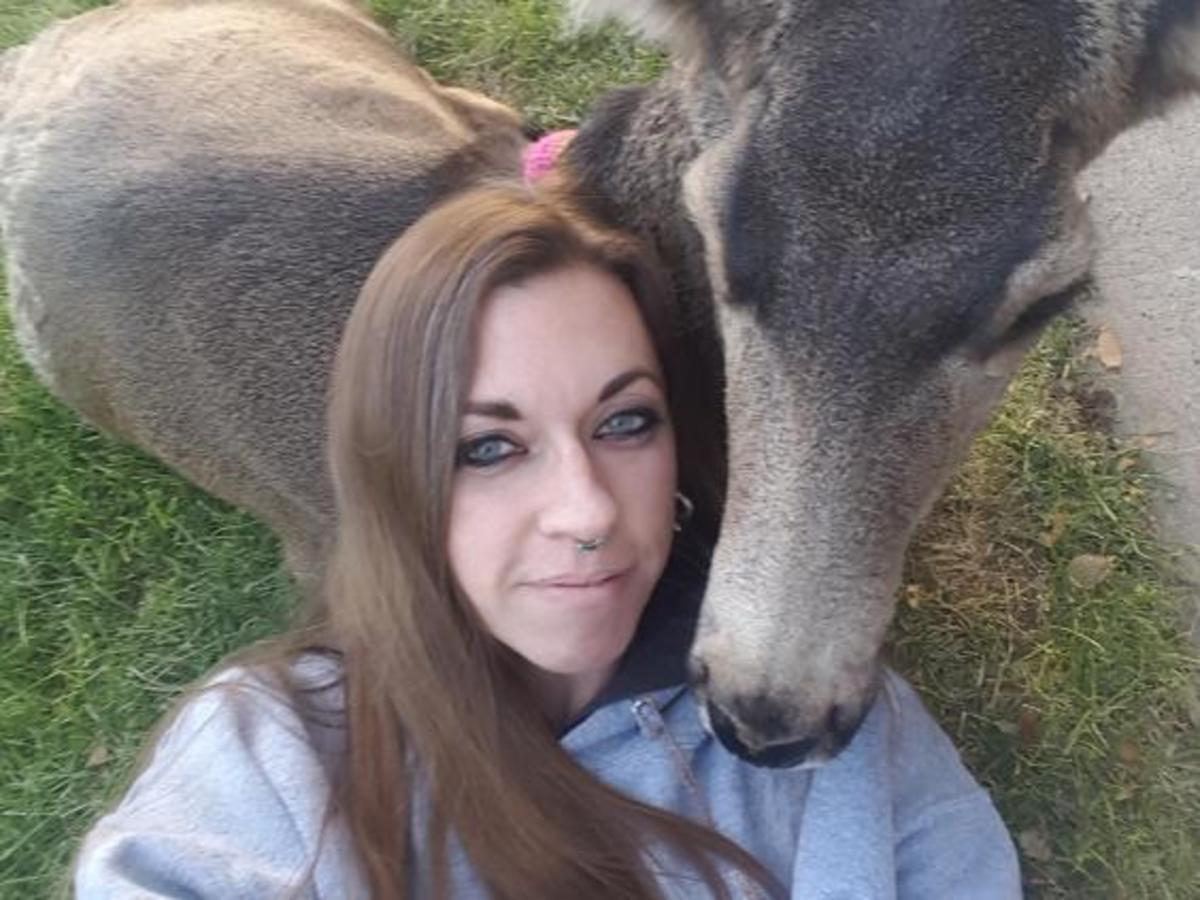 "But she had free rein to do whatever the heck she wanted.
"There was no way you could keep her in an enclosure."
According to NBC Los Angeles, authorities got wind of the 'illegal' deer after Mcgaughey asked on Facebook whether anyone had seen the deer when it disappeared for several days. She was issued a ticket for "unlawful possession of wildlife without a permit," said Mark Rankin, law enforcement assistant director for the Kansas Department of Wildlife, Parks and Tourism.
However, only minutes after giving her a ticket, law enforcement officers killed Faline.
"I couldn't believe it," said Kim's daughter Taryn, speaking to The Independent.
"All of our people have a real heart for wildlife," Rankin said after his officers killed Faline. "I can't imagine any of our employees enjoying something like this."
However, it appears that they may have enjoyed it, according to the family.
"One shot to the head would have been enough but then he shot her in the leg and four times in the back.
"He treated her like target practice," explained Mcgaughey.
"My son broke down to his knees when he found out she was dead," she said of her 8-year-old boy who'd grown attached to their pet deer.
Read more at http://thefreethoughtproject.com/video-cops-declare-familys-pet-deer-bambi-illegal-promptly-kill-front/#Wify8wDHAEQtbflq.99